With ten insurers, thirty year's experience and countless clients we have more than just hire insurance for you.
We also offer the following insurance products for our clients:
About Our Other Insurance Products
Landlord Insurance (Buy to Let)
Landlord insurance is a specialised policy that provides cover for your rental property. As well as insuring the building itself and any furnishings that you provide, landlord insurance policies can also include a range of features to protect both your income as a landlord and your peace of mind. Additional features available with landlord insurance policies include liability cover in case your tenants are injured at the property and it is found to be your fault, unoccupied property cover, rental protection insurance, and cover for accidental or malicious damage.
If you are a landlord it is important to ensure that you have the correct insurance in place as standard home insurance may become invalidated if you let your property to tenants. If you are taking out a buy to let mortgage many lenders will require that you have landlord insurance in order to qualify for the loan.
Home Buildings and Contents Insurance
Home buildings and contents insurance protect both the physical structure of your property and items inside your home. Typically, this type of home insurance will protect your home and possessions in situations such as theft, damage due to flooding, fire, water leaks and subsidence. Having the right insurance in place gives you the peace of mind that, should an insured event happen, your insurance provider will cover the cost of replacing possessions and repairing or even rebuilding your home. Some policies also offer optional extras such accidental damage cover for both buildings and contents, and home assistance packages to assist with situations such as plumbing or heating problems.
If you own your home and have a mortgage, many mortgage lenders insist that the property is covered by buildings insurance for the full length of the mortgage.
Commercial Property Owners Insurance
Whether you own one commercial property or a vast portfolio, it is important to ensure that you have the right level of insurance cover to protect both your bricks and mortar investment and your future income. The insurance needs of commercial property owners can be complex and commercial property owner's insurance offers specialised protection with a wide range of options that are suited to a variety of premises from office blocks and warehouses, to restaurants, retail and leisure premises.
As well as buildings and contents insurance, additional features available with commercial property owners insurance include public liability insurance to cover for any third party compensation claims related to injury or property damage on the premises, cover for loss of rent or loss of income, accidental or malicious damage cover, unoccupied property cover and commercial fire and theft insurance.
Choosing the right type of insurance for your shop can help to ensure that your premises, stock and livelihood are protected if the worst should happen. As well as employer's liability insurance, which is required by law if you employ people within your shop, it is wise to consider a comprehensive insurance policy which will offer peace of mind and financial coverage in a range of situations.
Alongside covering physical items such as the building itself, if you own it, with buildings insurance and the contents with contents insurance and stock cover, a range of additional covers are available to add to your policy. Additional forms of cover to consider include public liability insurance to cover you if a member of the public is injured or has their property damaged on your premises, professional indemnity if you give out advice as part of your business, product liability insurance and business interruption insurance.
If you run your business from an office, then making sure that you have the right level of insurance cover in place can help protect you from costs arising from unexpected events in your workplace. If you own the office premises itself, then building insurance will cover you for repairs or even a rebuild in situations such as floods, fire or bad weather, while contents insurance provides valuable cover for items such as office furniture and computers.
As well as protecting your premises and contents, a range of cover is available to protect you from claims arising from your dealings with people within the business. If you have employees, you are required by law to have employer's liability insurance, and if customers visit your offices then public liability insurance is also a wise choice. Professional indemnity insurance is also available to cover you if a client claims you have been negligent in your advice or professional services.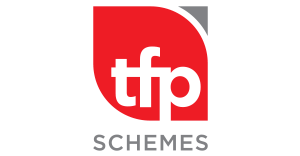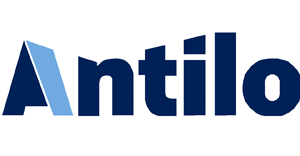 Lee Nichol
Google Reviewer
Great company and great staff. Very knowledgeable and helpful ladies in the office. I always deal with Julie, she is fantastic - highly recommend Morton's
Aisling Carney
Google Reviewer
Fantastic hassle free service - great team at Mortons
VlogsDistinct
Google Reviewer
I had an insurance claim going through on my car and Morton Insurance Jags really helped me out and got me the best result possible. Couldn't have been happier