With ten insurers, thirty year's experience and countless clients we're the obvious choice for insuring your fleet.
COMPARE TAXI FLEET INSURANCE QUOTES
Here at Morton we are able to offer a range of taxi fleet insurance benefits including:
Quotations available for Private Hire, Chauffeur, Taxi, and Business use fleets
Monthly instalment scheme available
Legal Expense cover including replacement licensed vehicle following a fault or non-fault accident
Breakdown cover available
Public Liability cover
For a quote click on the GET MY QUOTE button or call us on 0207 435 3835. 
If you operate a fleet of public or private hire taxis you need to be aware of the type of taxi insurance you have and what your drivers require in order to operate legally.
Public liability insurance
Not all taxi fleet insurance policies are created equal, so it really does pay to do your research and know the type of cover that is required to operate your business legally and ensure that all your employees are covered adequately. Your first consideration should be your public liability insurance which covers your company and your drivers in the event that a member of the public or their possessions are injured or damaged whilst on your premises or in your taxis.
Not every insurance policy is equal
Insuring your taxi fleet can be a complex task. There are numerous types of insurance available and it can be difficult to compare them. One thing is clear though, you cannot afford to operate with the wrong insurance or it could cost you dearly. Taxi insurance is a legal requirement for all public and private hire taxis and you may have to present your insurance to your local authority in order to get a fleet or taxi license to operate. As a taxi fleet operator, you will be liable for any driver who works for you so you must make sure that all your fleet taxi drivers are fully insured in order to comply with the law and to obtain an operational license.
Factors that affect your premium
There are many things that affect your premium for fleet taxi insurance, not least the driving record of your drivers, their age and their driving record. Where your taxi company and drivers are based is also a factor as inner-city London is obviously more expensive than Ayrshire as its more likely your drivers will have a collision in a crowded city. Increasing your excess can reduce your premium also. Another factor is the age of your fleet of taxis. Also, whether you're insuring minibuses or cars also has an impact as minicabs are much more likely to be involved in an accident on the law of averages. Insuring your entire fleet of taxis is much more cost efficient than taking out individual taxi insurance.
Reducing your premium
Fleet insurance can be expensive, but there are ways to reduce it. For example, by having a higher excess should any of your drivers have an accident or in the event of a related public liability claim. Keeping a look out for special offers such as breakdown recovery inclusion can reduce your overall running costs and make the policy more cost effective. Using in car cameras in all your vehicles and on your premises can also reduce the likelihood of claims and therefore lower your premium. It also protects your business and your drivers should anyone try to make a spurious claim, or in the event of police or court proceedings.
Any evidence gathered during the course of the day can be used to protect your company should your driver or your business be a victim of an attack or crash cash scam. Accidents should always be reported within 24 hours so you should brief your drivers and ensure they comply. Ensuring that all your drivers pass a DVSA test and are suitably insured with no previous accidents or claims will also go a long way in reducing your premium for fleet insurance. The use of dash cameras will also help significantly and provide evidence to mitigate your driver in the event of an accident where a third party is at fault and there is a dispute.
Some points to help reduce the costs of your fleet taxi insurance also include:
Service all vehicles regularly
Choose vehicles carefully
Hire drivers with good experience and clean driving history
Consider installing blackboxes or speed limiters and tracking devices.
Make sure you choose the correct type of fleet taxi insurance as public hire taxi fleet insurance can be more expensive because it's considered higher risk thank private hire fleet taxi insurance.
Things to include
Make sure that you are covered for legal fees as this can be very costly should your drivers or your customers be involved an accident and have a personal injury claim or ongoing court case. Personal liability cover to insure you against loss of earnings. Fully comprehensive cover for your fleet of cars will protect you should the accident be the fault of one of your driver's and will help you get back up and running again should the car be a write off. Multiple car cover also insures you if your drivers need to swap cars which really is a must for fleet insurance as it's bound to happen if someone is sick or their car has broken down. Including personal liability insurance is a wise bet to protect you as a business owner. Breakdown and roadside recovery assistance will protect your reputation as a fleet operator and ensure your drivers and passengers reach their destination on time every time. Employers insurance cover is also a vital component of your fleet insurance. Making sure your business, your vehicles, your employees, your passengers and your income are protected is vital if you're a fleet taxi company. So. think carefully when taking out fleet taxi insurance so you ensure you don't regret it later.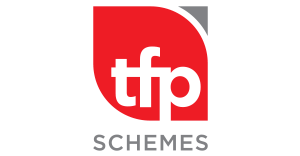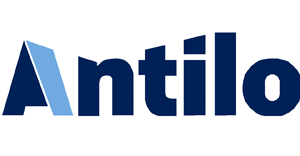 Lee Nichol
Google Reviewer
Great company and great staff. Very knowledgeable and helpful ladies in the office. I always deal with Julie, she is fantastic - highly recommend Morton's
Aisling Carney
Google Reviewer
Fantastic hassle free service - great team at Mortons
VlogsDistinct
Google Reviewer
I had an insurance claim going through on my car and Morton Insurance Jags really helped me out and got me the best result possible. Couldn't have been happier