TAXI & PRIVATE HIRE INSURANCE
With ten insurers, thirty year's experience and countless clients we're the obvious choice for insuring your taxi.
COMPARE TAXI INSURANCE QUOTES
Here at Morton we are able to offer a range of taxi insurance benefits including:
Exclusive low premiums for Private and Public Hire
Weekly, Monthly, Quarterly, or Annual policies offered
Monthly instalment scheme available
Saloons, MPV's, and Minibuses quoted
Legal Expense cover including replacement licensed vehicle following a fault or non-fault accident
Breakdown, Key Cover, and Licence protection available
For a quote click on the GET MY QUOTE button or call us on 0207 435 3835.
General Information About Taxi Insurance
For the taxi industry insurance is a vital element without which taxis cannot operate legally. It's important to remember that operating without taxi insurance can result in very heavy fines, a loss of your income and a possible jail sentence in the event of an incident or accident. It's even more important to ensure that you have the right cover. 
Some people mistakenly think that it is enough to have a normal car insurance policy in order to be a private hire taxi. But standard car insurance is absolutely not sufficient if you are operating as a taxi driver and if you were to do this you would invalidate your standard car insurance should you get caught or be involved in an accident. 
Public liability insurance
There are many different policies available on the market and it's crucial that you know exactly the kind cover you require and consider what each taxi insurance policy offers. For the independent private hire taxi operator it is vital to have adequate cover which protects, you, your livelihood, your passengers and other road users. Some policies give you minimum cover to operate as a private hire taxi such as public liability insurance. This provides cover for any member of the public should they be injured whilst in your taxi or damage their property whilst in your care. Public liability insurance is the bare minimum requirement for a private hire taxi. Most policies include public liability insurance as a standard part of taxi insurance, however, some do not. Make sure you check that you have public liability as if you don't, you leave yourself open to litigation.
Public and private hire taxis
There are two distinct types of taxis which can operate in the UK. One is private hire, where you are only legally able to carry pre-arranged fares. Private hire taxis include minibuses, chauffeur driven cars and corporate taxis such as airport pickups. Public hire or hackney taxis can accept fares when hailed at the side of the road. For both types of taxi, you need to be covered for third party fire and theft. However, to protect yourself and own vehicle in the event of an accident which is found to be your fault, you should really be covered with a fully comprehensive policy. If you are a hackney carriage operator, you may have to present proof of your license and number from your local authority. This is also the case if you operate a fleet of taxis. Equally to get a license from your council or local authority they may require to see evidence of your public liability or third party insurance.
Bolt ons
Once you have checked that you have the minimum cover requirements from your taxi insurance policy, you can then consider what additional bolt-ons you may want to have. This may include roadside breakdown and recovery. This will prove extremely useful if you are going to pick a fare up and breakdown, or in fact if you have a fare on board and require urgent assistance. It will also help to protect your reputation and ensure that your service provision is more reliable, but above all will provide peace of mind. Homestart recovery is another extremely useful add-on. You may experience a flat battery in wintertime and require a fast homestart or if you discover you have a flat tyre and your spare tyre is also faulty, it can be very useful to have a backup contingency plan where assistance will arrive whatever your circumstances. A more recent development which you may need is cyber or data protection insurance. This will insure you if you wish to keep data on file of contact details or payment details.
Employer's liability
If your employer has other taxi drivers you will need to investigate the type of fleet taxi insurance they offer via the company, whether you have full cover for your vehicle and are covered under public liability insurance. If you personally operate a firm of taxi-drivers, you should know that employers liability is compulsory even if you only employ someone to answer the phone at your premises. Moreover, if taxi drivers have access to other vehicles other than their own, you will need to ensure that you have multi driver cover also. Regardless of your taxi driver status, you are responsible for ensuring you are adequately covered on your insurance policy, so don't take risks with insurance and scrutinise the small print.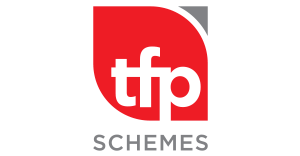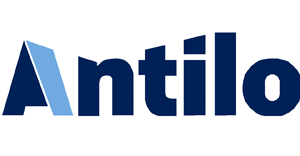 Lee Nichol
Google Reviewer
Great company and great staff. Very knowledgeable and helpful ladies in the office. I always deal with Julie, she is fantastic - highly recommend Morton's
Aisling Carney
Google Reviewer
Fantastic hassle free service - great team at Mortons
VlogsDistinct
Google Reviewer
I had an insurance claim going through on my car and Morton Insurance Jags really helped me out and got me the best result possible. Couldn't have been happier